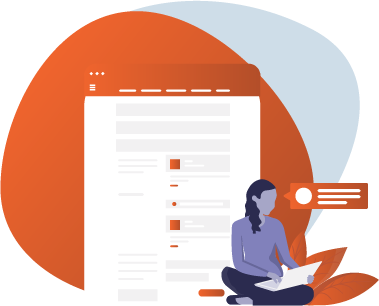 Download the full survey here
Semsee + Trusted Choice
Joint Survey from Semsee and TrustedChoice.com Identifies Top Areas of Improvement for Agents to
Find and Win New Business
Insurance Agents Expect Online Commercial Insurance Shoppers to Nearly Double in Next Three Years, Says New Survey
"Winning and placing new business is a particular challenge for agencies that offer commercial. Business leaders have told us that they want to see multiple policy options from agents. Yet finding markets and getting quotes can be such a time-consuming process for agents.
Three-quarters of agents told us they're using online portals to get this information, meaning they're entering data multiple times," said Philip Charles-Pierre, CEO, Semsee. "Many agents said they also rely on experience with specific carriers to place business today, a process that is not likely to work well in the future as insurance products change and they target new markets."
"The survey shows that agents have clearly become more digital in the last two years, especially in terms of leveraging virtual communications technologies like videoconferencing and e-signature tools, which is a testament to the adaptability of the IA channel," explained Chip Bacciocco, CEO, TrustedChoice.com. "And when it comes to sales and marketing, there are still opportunities to expand what they're doing, both in terms of finding new business opportunities and efficiently closing those deals."
More than half—60%—of agents rate their digital customer-facing capabilities as 'good' or 'excellent' today. They are slightly less enthusiastic when it comes to carriers' agent-facing technologies, with 47% rating them 'good,' 35% 'average,' and just 6% 'excellent.' Agents cite lack of consistency from portal to portal, limited interaction with underwriters, and no up-front indications about whether or not the carriers will accept new business as the biggest concerns.
One opportunity for finding new business is SEO. The survey found that only 49% currently use SEO. Lack of time to plan and the fact that no one in the agency understands it are the biggest SEO issues agencies face. The majority of respondents (51%) don't have an SEO strategy or are not sure whether they have one.
When it comes to winning and placing insurance business, 56% of agents say they are challenged to find a market that matches the need, and 52% explain that getting quotes from carriers, MGAs and wholesalers is a barrier to getting new business.
To download a copy of the full report, complete this brief form.
Get Started, Book a Demo
Spend less time manual quoting and more time building your book of business, servicing clients, and generating revenue. Get started today and book a demo to learn more.
Submit a Quote
Semsee simplifies and automates workflows — so you can quote new and renew commercial risks faster and more efficiently. One application satisfies multiple carriers