Author: Kenrick Chan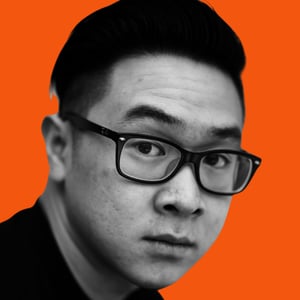 Kenrick Chan, Head of Quality Assurance at Semsee

Insurance has always been a something that allured me. Hearing about Semsee and the product they have to offer made me interested in learning more about the InsurTech industry. I wanted to join a team that will drive change to user experience and be an instrumental part of the process that will allow users to have an easier day to day experience.
A day in the life of my role consists of testing, validating, and automating. Testing new features to make sure the platform is functioning properly with the latest changes. Validating behaviors observed by other teams and verifying normal behavior or providing guidance of use for a specific feature. Automating our test cases to allow for smoother regression passes while decreasing the duration of run time and reducing the involvement of manual testing.

Our success relies heavily on collaboration with our developers. Finding any issues that may be popping up and communicating our findings to the development team helps get things resolved in a timely manner and enhances the value our agents get from using our product.

Occasionally we will be in communication with the Carrier Products team to assist in testing and validating their testing for features that have a criteria for user acceptance.
One of my favorite parts of my role is being able to assist any one who needs help. My success in this role was elevated with the help of every team member within Semsee. With the help of my colleagues, I was able to learn the ins and outs of our web application and learn more about the small commercial insurance industry. Taking this knowledge and sharing it with others to help them learn brings me joy.
My role is to ensure that everything is running smoothly with our application. This allows for our agents to advance through a new submission when quoting coverage for their clients. Our application saves independent insurance agents time by allowing them to quote through multiple carriers from a single dynamic form.

My vision for my role is to continue to push out a great product. Continue to work with my team to tackle difficult problems and successfully solve them. Continue to teach and provide insight to others so that they can take what they have learned and apply it.
Being in the InsurTech industry helped me learn more about insurance. It has helped me learn more about my own insurance policies and what each category does. How it protects my assets and has demystified everything that's confusing about insurance.